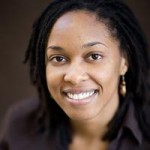 Dr. Sheena Erete
Sheena Erete is an Assistant Professor in the College of Computing and Digital Media School of Design at DePaul University in Chicago, IL. She co-directs the Technology for Social Good Research and Design Lab with Dr. Denise Nacu. Her research focuses on examining and designing socio-technical solutions that support collective action amongst residents in local communities to address various social issues such as crime, education, local governance, political efficacy, and economic development.
Dr. Erete received her Ph.D. in Technology and Social Behavior (a joint degree in Computer Science and Communication) from Northwestern University. She received her Masters of Science in Computer Science Georgia Institute of Technology and Bachelors of Science degrees in Computer Science and Mathematics from Spelman College.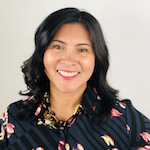 Dr. Denise C. Nacu
Denise C. Nacu is an Assistant Professor in the College of Computing and Digital Media School of Design at DePaul University in Chicago, IL. With Dr. Sheena Erete, she co-directs the Technology for Social Good Research and Design Lab.  Her current research focuses on the design, development, and evaluation of sociotechnical systems for learning, particularly those intended to encourage youth participation in STEM activities. This work involves building frameworks, analytics, tools, data visualizations, and social practices.
Dr. Nacu received her Ph.D. in Education (Learning Technologies) from the University of Michigan. She also holds a B.S. in Art History (minor in Psychology) from Columbia University, an M.S. in Education (Educational Technology) from the University of Michigan.
Faculty and Research Affiliates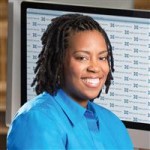 Dr. Nichole Pinkard
Nichole Pinkard is an Associate Professor of Learning Sciences at Northwestern University. She has led efforts to implement 1:1 computing in urban schools, integrate digital media into core instruction, and create digital media learning opportunities outside of the formal school day.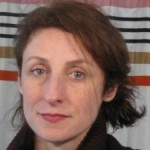 Caitlin Martin
Cailtlin K. Martin is a Lead Researcher for Digital Youth Network. Since 2005, she has been studying DYN learning environments, looking at the impact and outcomes of participation in DYN opportunities for youth, adult educators, and local communities.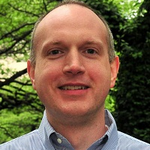 Dr. Jonathan Gemmell
Jonathan F. Gemmell is an Assistant Professor in the School of Computing at DePaul University. He holds a BA in Classics, an MS in Computer Science and a PhD in Computer Science. His research focuses on the social web, data analysis and artificial intelligence. He is a faculty member at the Web Intelligence Laboratory.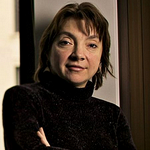 Dr. Daniela Raicu
Daniela Stan Raicu is a Professor of School of Computing, College of Computing and Digital Media at DePaul University, Chicago. She is the co-director of the Medical Informatics and the Intelligent Multimedia Processing Laboratories and is the founding Director of the Data Mining and Predictive Analytics Center at DePaul University.
Graduate Research Assistants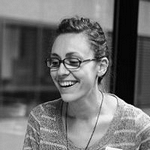 Jessa Dickinson
Jessa Dickinson is a Ph.D. candidate in the human-centered design program at DePaul University. She holds an M.S. in human-computer interaction. She has worked in the UX field since 2015 and has filled the roles of researcher, information architect, and interaction designer. At  Digital Youth Network she conducts qualitative research on the factors that affect the accessibility of informal STEM programs for youth (particularly girls) in low-income communities. Her PhD research explores if and how low-income communities are engaged in governance of technology and data in their neighborhoods and what role technology and data can play in developing equitable and environmentally sustainable urban communities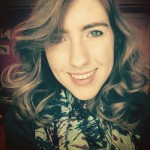 Aneta Baran
Aneta Baran is a senior undergraduate student at DePaul University working towards a degree in Interactive and Social Media (with a concentration in design) and a minor in Graphic Design. She enjoys studying technology as it relates to learning and education, and hopes to learn more about the relationship between the two.
Evelyn Flores
Evelyn Flores is a graduate student at DePaul University majoring in Human-Computer Interaction. She has a B.S. in User Experience Design with minors in Graphic Design and Information Technology.  Her focus of research is in exploring design and data approaches to brokering in informal learning environments in STEM with youth (in particular middle school girls).
Fairen Baker
Fairen Baker is a graduate student at DePaul University and is working toward a degree in Human-Computer Interaction. She has a BS in Anthropology; it was her love of research and the study of human behavior that lead her to take an interest in user research and interactive design.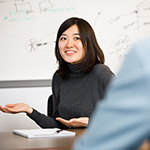 Viona Wu
Viona Wu is a graduate student at DePaul University and is working toward a degree in Predictive Analytics. 
Undergraduate Research Assistants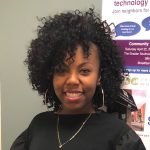 Gabbi Fitzpatrick
Gabbi Fitzpatrick is a passionate graphic artist who enjoys user experience design. Incorporating her creative skills with a more technical side has driven her to love creating both user-friendly and highly efficient designs.
Nick Kiepura
I am a User Experience Design student located in Chicago, IL looking for full-time employment. I am passionate about technology, art, and design, and I am fascinated by how these things merge to sculpt a digital experience. With a firm belief that the user is never wrong, I design empathetic digital designs and products. As an advocate for the user, I firmly stand by the importance of ethics when designing systems with a human-centered, psychological approach.
Luis Ladino
Luis Ladino is an Undergraduate student at Depaul University studying UX Design.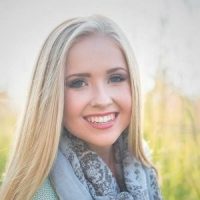 Olivia Ravenscroft
Olivia Ravenscroft is a junior at DePaul University pursuing a degree in User Experience Design with a minor in Graphic Design. I am fascinated by people and am interested in researching and gaining insights into how their perceptions, experiences, and actions can be changed for the better through experience design.
Elyahu Saul
I love every aspect of UX. I love doing User Research, as I can really connect to people, make them feel comfortable, and understand and intuit what they are saying. I love connecting the dots and seeing the patterns in what the users are saying and coming up with creative design concepts and ideas for them. I love working with a team to find insights. Lastly, I love the grind of prototyping and testing and reprototyping and testing to come up with the perfect design solutions so that users will feel understood and at home; no matter the interface.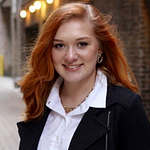 Maddie Shiparski
Maddie Shiparski is a senior at DePaul University studying User Experience DesignInteractive and Social Media and Graphic Design. She has worked with the TSG Lab since January 2017, which has confirmed her interest in using design and technology for social impact, specifically by supporting and equipping non-profit organizations. Maddie plans to continue her education at DePaul after graduating in June 2019 by entering the Experience Design graduate degree program.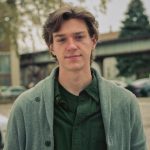 Evan Skorepa
Evan Skorepa is an undergraduate student at Depaul University studing User Experience design.